Ken Block's First Love
Feb 09, 2023 - 4 minute read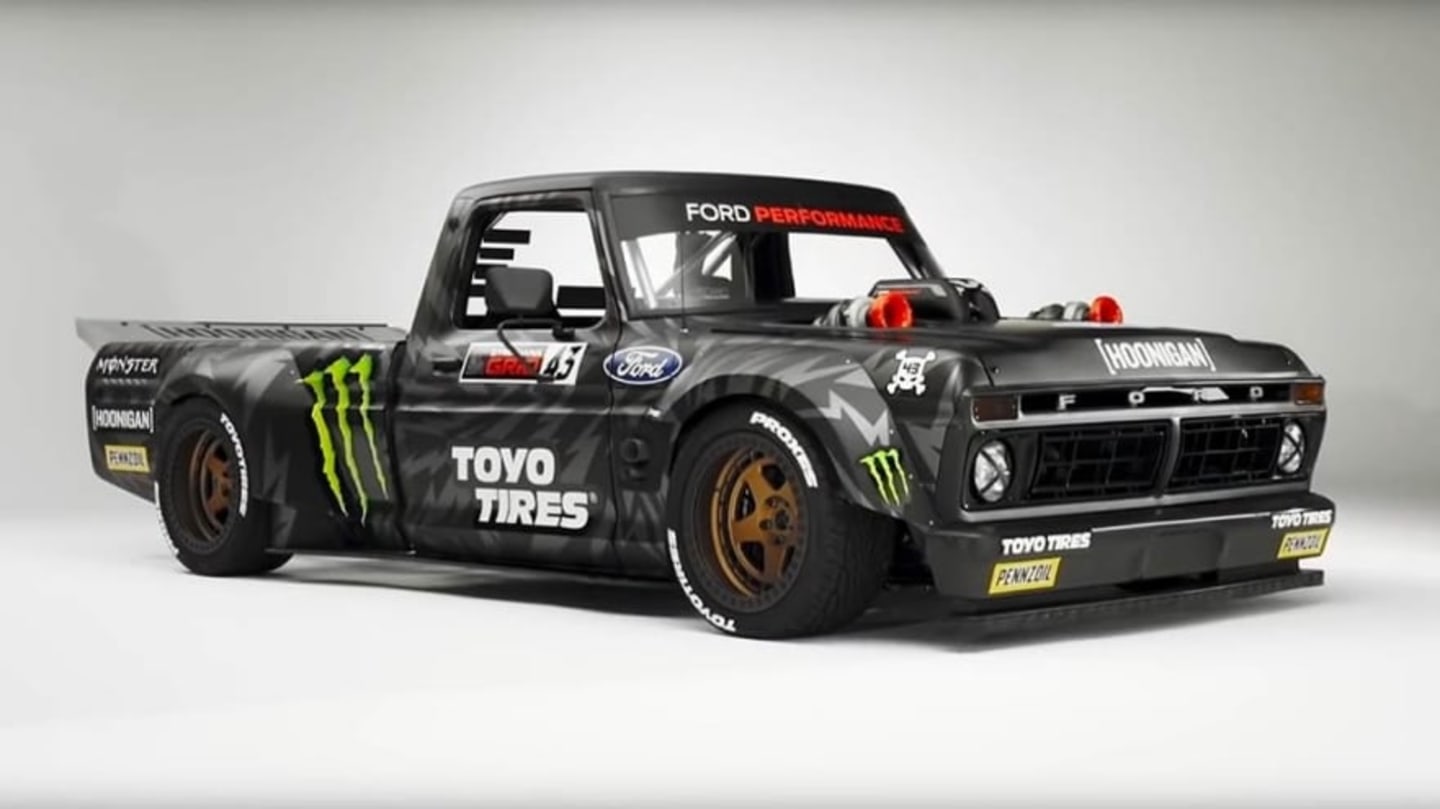 The passing of Ken Block has sent waves through the racing community, no different than how he lived his life leaving a large impact.  We dove deep to learn more about Ken Block's relationship with Ford.  "Ken Block's love affair with Ford pick-ups runs deep. He learned to drive in one, did his first burn-out in one, and made a 1977 Ford F-150, the photo here from Ford Media. The "Hoonitruck" has the same twin-turbo 3.5-litre V6 EcoBoost engine as the Ford GT, tuned to deliver more than 900 horsepower and the largest 3D metal-printed part for a working vehicle in automotive history. The project was a global effort. Ford Performance engineers in the U.S. ran engine performance simulations and collaborated with a team of Ford research engineers based in Europe to design the part and conduct structural analysis.  Recently Ken Block and Ford parted ways amicably. According to Forbes, The famed rally driver, drift guru, head honcho at Hoonigan Industries, and co-founder of DC Shoes, has collectively racked up over half a billion views through his game-changing gymkhana videos, has been released from his exclusive contract with Ford. "After 11 years, Ford and I are parting ways, amicably," Block said in a farewell video. "It's simply been a dream come true to work with the company that built the truck my Dad drove when I was a teenager," he added in a release. "I'm super appreciative to Ford for the support over the years, but I am also looking forward to what an unrestricted 2021 holds."  "All of us at Ford are very grateful for Ken Block and his bringing the thrill of Ford Performance vehicles to a new generation of car buyers," Ford Performance said.
Block signed to drive Ford vehicles in 2010. While many may only know him as a specialist drift master throwing cars sideways into corners with smoke billowing from all four corners, Block is also an accomplished rally driver. He has competed in a Ford Escort Cosworth rally car, a Fiesta, and a Focus in several rally disciplines, including the World Rally Championships and Rallycross, posting 19 wins, 17 podiums, and two X Games medals. Piloting a Ford Escort, he also won the first-ever all-electric Project E race of the FIA World Rallycross Championship staged in Holjes, Sweden, in 2020. But perhaps Block is best known for hooning around major cities in his Hoonigan and Monster-branded vehicles. In 2012, he tore up downtown San Francisco in a 650 hp Hoonigan Fiesta, portrayed in a YouTube video that generated over 108 million views. A few years later, he slid his 845 hp 1965 all-wheel-drive Mustang around the streets of Los Angeles in 2014 causing over 54 million views. But it was the moment in 2017 when he hung the tail end of his Mustang over a cliff during his Pikes Peak climb, just inches from disaster, that proved how far he is willing to go for a thrill and video gold.  "We lost a legend today in Ken Block," said Ford. "Ken inspired generations of auto enthusiasts, and in the process he came to inspire all of us at Ford as well."
As Ford Authority reported, "The world was shocked to learn that race car driver, purveyor of Hoonigan Industries, star of the viral Gymkhana video series, former Ford partner, and all-around car guy Ken Block tragically in a snowboard incident. Block spent a decade with The Blue Oval.  Ken Block and The Blue Oval enjoyed a deep connection for many years, which is precisely why the automaker has released a tribute video documenting some of those many historic moments. With Ken's passing, we've lost a true legend and our dear friend," the automaker said." "We're honored to have worked closely with Ken as he entertained the most devout enthusiasts while inspiring an entirely new generation of automotive fans." 
Ford's statement on his tragic passing, "Our hearts go out to his family." "We lost a legend today in Ken Block," Ford CEO Jim Farley said in a statement. "Ken inspired generations of automotive enthusiasts, and in the process he came to inspire all of us at Ford Motor Company as well." 
At J.C. Lewis Ford we share our condolences with his company and family. His enthusiasm was contagious.  His talent and creativity will continue to inspire young and old alike. He leaves a big wake, as they say, but we will enjoy watching his videos for decades to come.
Visit J.C. Lewis Ford at 912.226.0360.