Pooler Groundbeaking
J.C. Lewis Ford Breaks Ground for New Dealership and Quick Lane® Service Center
POOLER, GA – J.C. Lewis Ford, Georgia's oldest Ford Dealer, held a groundbreaking ceremony on Friday, April 1, for a new Ford Dealership and Quick Lane Service Center at 501 Memorial Blvd in Pooler, Georgia. J.C. Lewis Ford retained Savannah-based architecture firm Hussey, Gay, Bell and West Construction Company.
"Our goal is always to meet the needs of our customers. We continue to provide more locations to choose from while maintaining the level of service that has kept us in business for so long," said Walter Lewis of J.C. Lewis Ford. "We've taken great pride in serving Savannah, Statesboro, Hinesville, and now Pooler. J.C. Lewis is proud to be part of the city of Pooler and its surrounding areas."
The new 54,500 square-foot facility is powered by solar panels and offers modern energy efficient systems, combined with the interior comforts customers have come to expect from JC Lewis and Ford. It also features a new Quick-Lane service center, servicing all-makes, where customers won't need an appointment and can get service while they wait, even on evenings and weekends. Other features include EV charging stations, a coffee bar, free Wi-Fi area, and modern amenities.
J.C. Lewis Ford has proudly served the communities surrounding Savannah, Georgia, since 1912 with expansion to Statesboro in 2014, Hinesville in 2016, and now Pooler. J.C. Lewis employs a team of 300 with more to come with the Pooler expansion, including sales advisers, highly trained and certified service technicians, and financing experts with a special responsibility to each other and the community to maintain the core principles of transparency, integrity, and service.
"JC Lewis Ford and the Lewis family have been pillars of our community for over 100 years. We're proud to work with them to build this exciting new chapter in their storied history." Said Matt West, President of West Construction Company.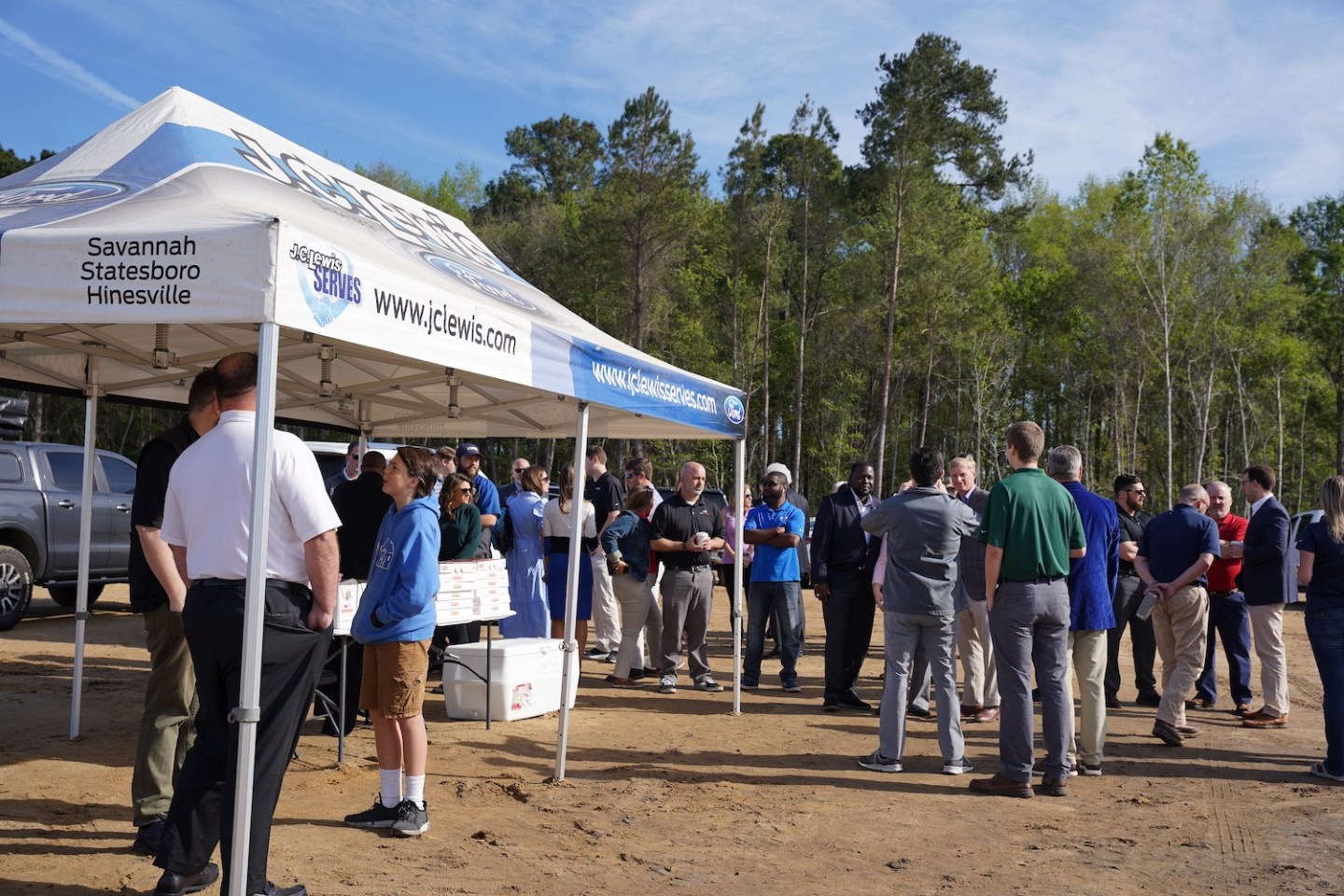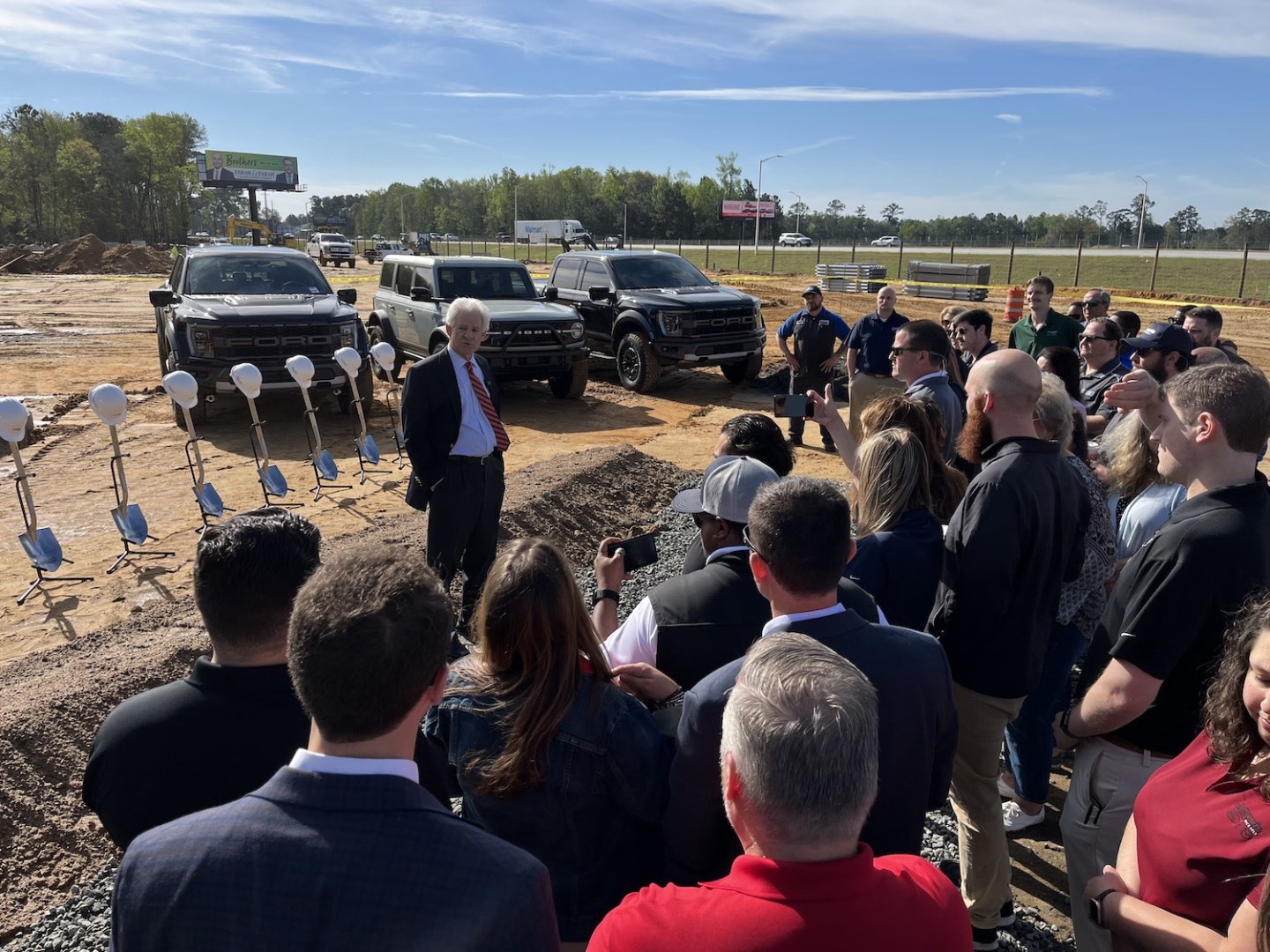 Ford has always had an eye for innovation. J.C. Lewis is proud to play its part, and right now, that means greater efforts toward improving fuel efficiency, vehicle safety, and capability. These advancements can be seen across the Ford lineup in driver-assist technologies, new fueling technologies, and all-new vehicles like the 2022 Ford Bronco and Maverick. 
J.C. Lewis Pooler will be an EV Certified Dealership, selling Ford's complete line-up of internal combustion vehicles and growing portfolio of electric vehicles, equipped with charging stations and built for the future.