Ford Coupes and Convertibles: Fun and Sporty Options for Georgia Drivers
Oct 02, 2023 - 3 minute read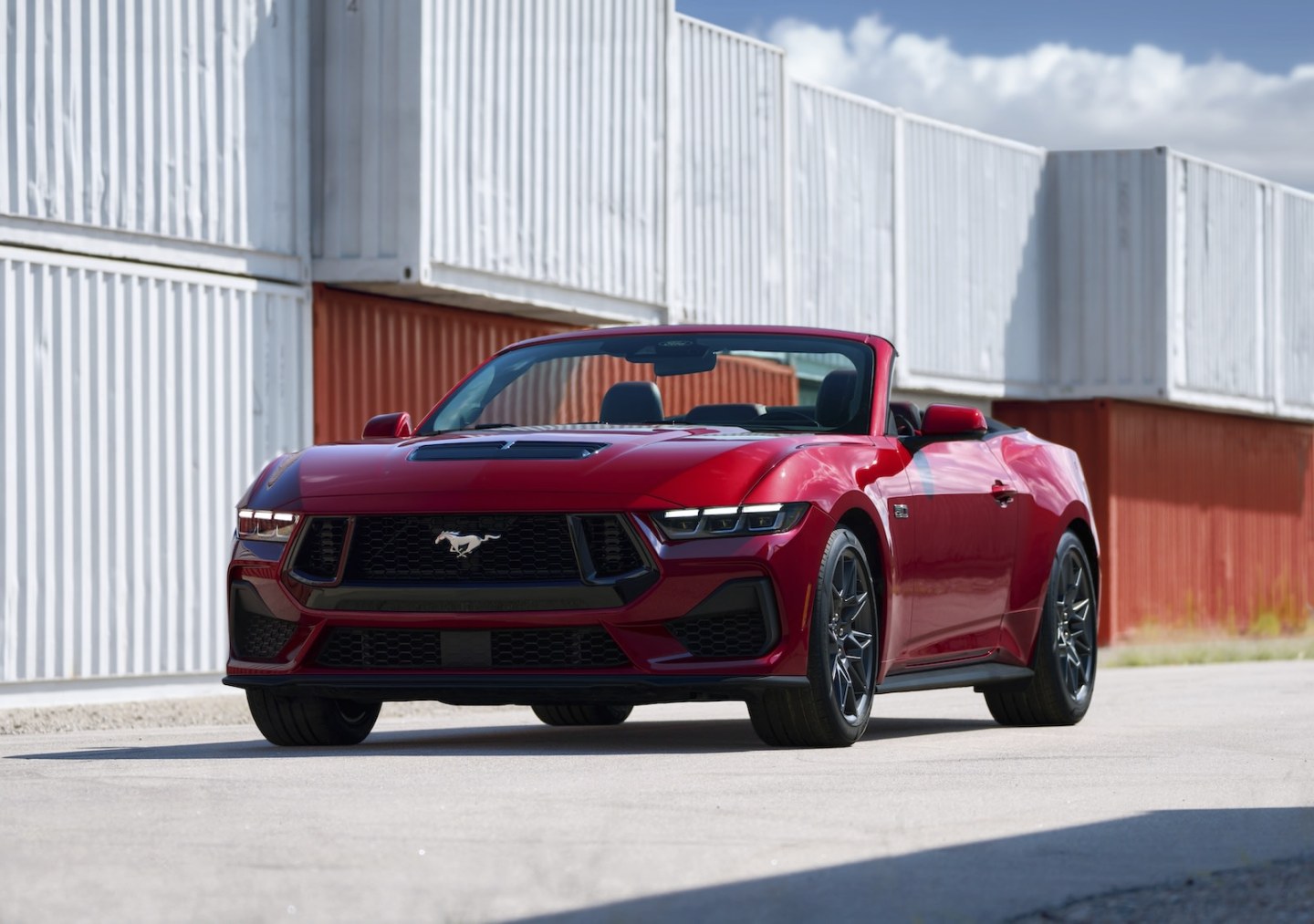 When it comes to choosing a new car in Pooler, Georgia, you're not just selecting a vehicle; you're selecting a lifestyle. The southern charm and warm weather make it the ideal place for fun and sporty driving experiences.
If you're looking to make a statement and enjoy the open roads, Ford coupes and convertibles are the perfect choices for Georgia drivers. In this blog, we'll explore some of the most exciting options Ford has to offer for those who crave a thrilling ride.
1. Ford Mustang: Unleash Your Inner Pony
For many, the Ford Mustang needs no introduction. This iconic American muscle car has been a symbol of power and freedom for generations. Whether you opt for the classic V8 engine or the more fuel-efficient EcoBoost, the Ford Mustang offers a level of performance that's hard to match.
With its aggressive styling, the Mustang turns heads wherever it goes. The windy roads and scenic routes in Georgia are the perfect backdrop for this sporty legend. As a Ford dealership, we're proud to offer a variety of Mustang models, including convertibles for those who want to feel the wind in their hair while cruising through Pooler.
2. Ford Mustang Mach-E: Electric Performance
For those who want to embrace the future of driving, the Ford Mustang Mach-E is an all-electric SUV that's packed with excitement. It might not be a traditional coupe or convertible, but this electric pony provides impressive performance and eco-friendliness. With instant torque and zero emissions, you can enjoy thrilling rides without harming the environment.
The Mustang Mach-E is perfect for Georgia drivers who want to make a statement about their commitment to sustainability while still enjoying the exhilaration of a Ford vehicle.
3. Ford Bronco Sport: Off-Roading Adventure
While the Ford Bronco Sport may not be a coupe or convertible, it's worth mentioning for those adventure seekers in Pooler. With its rugged design and off-road capabilities, it's the ideal choice for those who want to explore Georgia's beautiful nature spots. You can opt for the available Sunroof with the Adventure Package for a bit of that open-air feel, even though it's not a true convertible.
4. Ford EcoSport: Compact and Stylish
If you're looking for something more compact but still stylish, the Ford EcoSport is an excellent option. It's perfect for city driving and handles well on Pooler's roads. While it's not a sports car, it offers a fun and efficient ride for those who want a bit of extra pizzazz in their daily commute.
5. Ford Escape: Versatile and Efficient
The Ford Escape is another versatile choice for Georgia drivers. It's not a coupe or convertible, but it's worth considering for its practicality, fuel efficiency, and comfort. The Escape is perfect for those who need a family-friendly vehicle without sacrificing style and performance.
At J.C. Lewis Ford Pooler, we're dedicated to helping you find the perfect Ford coupe, convertible, or any other Ford model that suits your lifestyle and preferences. Our wide range of options, financing assistance, and exceptional customer service will ensure that your car-buying experience is seamless and enjoyable.
Whether you're drawn to the timeless allure of the Ford Mustang, the eco-conscious innovation of the Mustang Mach-E, or any other Ford vehicle, we've got you covered. Contact us or visit our dealership in Pooler, Georgia, and take a test drive to experience the thrill of Ford coupes and convertibles for yourself.
Your dream car is just a click or a phone call away. Drive in style and make every journey an adventure with Ford.