Built to Serve Pooler
Mar 25, 2023 - 1 minute read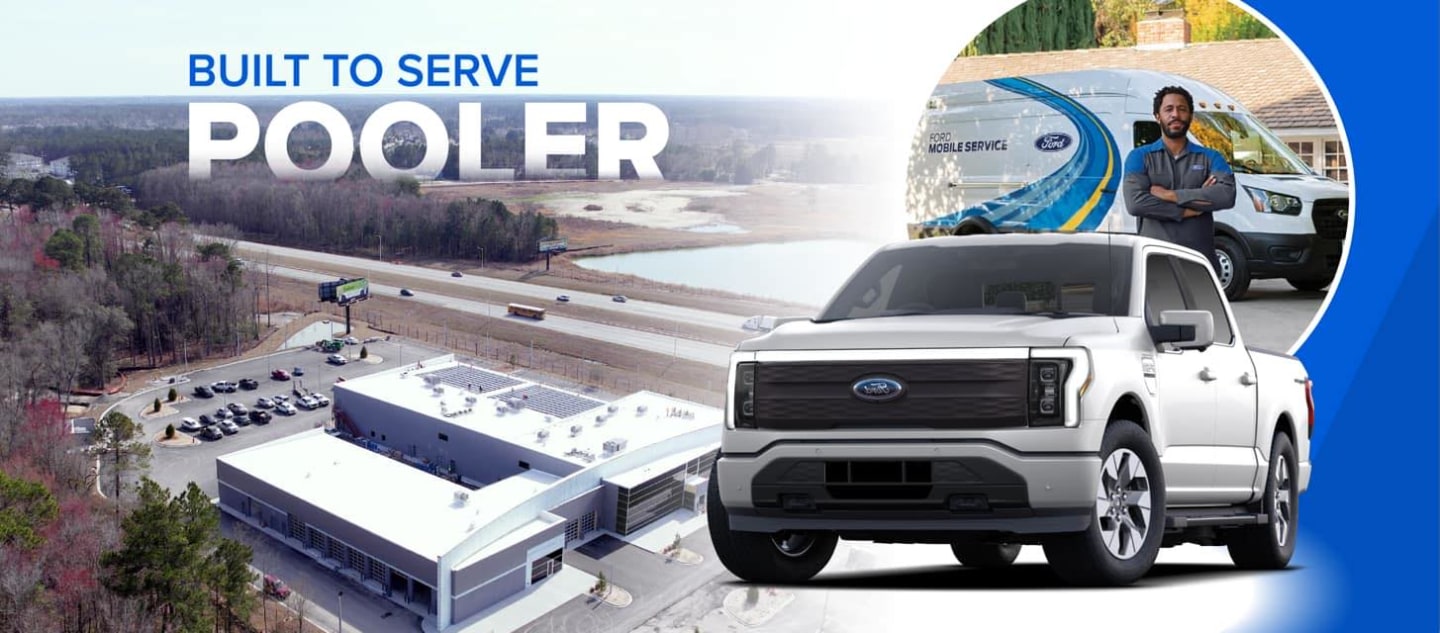 After months of anticipating the new Pooler Ford Place, J.C. Lewis Ford Pooler is open for you Monday, March 27. We received our Certificate of Occupancy and cannot wait for you to enjoy the new Pooler Ford Place! Today over 100 vehicles were delivered specifically for Pooler customers. Ford set aside and sent us a special allotment for you.
We are still training at this facility and are planning a grand opening soon, however, inventory is here and that means you can be one of our first 100 customers! The first 100 Pooler customers will receive a commemorative gift. Please come see us Monday.
J.C. Lewis Ford, Georgia's oldest Ford dealer, is opening the Pooler Ford Place, across from the Costco on Memorial Blvd. The new facility is state-of-the-art, solar-powered, and built for service.  You asked, and we answered, continuing to do business 'the right way,' J.C. Lewis Ford Pooler is coming to you with a grand opening April 2023. 
J.C. Lewis is Built for Service, Since 1912, Savannah, Statesboro, Hinesville, and now Pooler. Check out the inventory and preview our new facility at jclewisfordpooler.com. 
Please contact our Pooler Ford Team at 912.450.3673.